City-Led Community Consultation
COMMENT PERIOD: May 10th to May 24th, 2023
REZONING APPLICATION FOR 422 SIXTH STREET (REZ00241)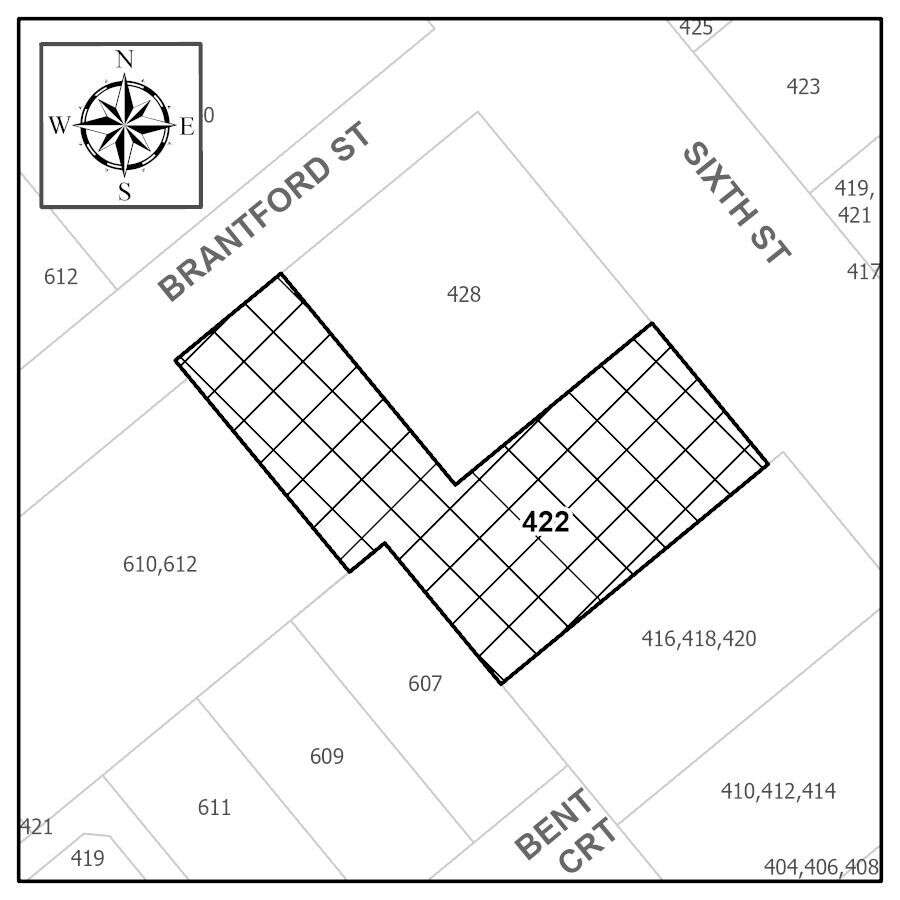 WHAT IS THE REZONING (REZ00241) ABOUT?
A rezoning application has been received from the Lower Mainland Purpose Society to convert the top two floors of the existing four-storey commercial building at 422 Sixth Street to supportive housing. This would include up to 30 beds intended for people who are experiencing or at risk of homelessness and incorporate 24/7 staff support and catering services.
While the site's existing zoning permits housing units above the ground floor, the proposed supportive housing units as defined within the City's zoning bylaw are not permitted within the current zone. As such, the site is being rezoned from Community Commercial Districts (High Rise) (C-3) (C-3A) zoning to a Comprehensive Development (CD) zoning district to permit supportive housing units above the ground floor, in addition to the uses already permitted in the existing C-3 and C-3A zones.
This is the opportunity for public comment on the proposal prior to the application being forwarded to Council for consideration.
HOW CAN I BE HEARD?
Complete the survey and find project information on the project webpage at:
https://www.beheardnewwest.ca/422-sixth-st
If you are unable to access the webpage, please contact the Planning Division:
Phone - 604-527-4532
Email - devfeedback@newwestcity.ca
Mail - Development Services Department (Planning), 511 Royal Avenue, New Westminster, BC, V3L 1H9
Send your comments by end of day on May 24th, 202