Public Hearing
Monday, January 31, 2022 AT 6:00 pm
Meeting to be held electronically
Heritage Designation Bylaw No. 8306, 2021 for 125 Third Street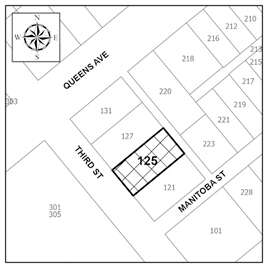 WHAT IS THIS BYLAW ABOUT?
An application has been received to voluntarily protect the Johnston House, built in 1905, with a Heritage Designation Bylaw. This means any future changes to the exterior of the house would require a heritage permit and further development would require approval from the City. No changes to the property's zoning nor any development are being considered at this time.
HOW DO I GET MORE INFORMATION?
From January 20 to January 31, 2022, copies of the proposed bylaw and related material are available for inspection at Legislative Services, City Hall 8:30 am to 4:30 pm Monday to Friday, and online at www.newwestcity.ca/publicnotices.
HOW CAN I BE HEARD?
Written submissions by email, post, or dropping off at the mailbox on the north side of City Hall are welcome and encouraged.
Speak at the meeting by computer, smart device or phone via Zoom:
1. Computer, Smartphone or Tablet: go to www.newwestcity.ca/council#JoinAMeeting, and click or tap the Meeting ID button
2. Phone: Call 778-907-2071. Enter meeting ID 655 9404 5919, followed by #
Starting at 8:30 am on January 20, 2022, register online at speakers.newwestcity.ca, or contact Legislative Services to comment, register to speak, or make an appointment:
Phone: 604-527-4523
Email: clerks@newwestcity.ca
Legislative Services Department,
511 Royal Avenue, New Westminster, BC V3L 1H9
Written comments received by 5:00 pm, three business days before the meeting will be included in the agenda package. Later comments received until the close of the hearing will be distributed on table at the meeting. All comments are published.
Jacque Killawee, City Clerk