Head to Westminster Pier Park, Columbia Street, and the Waterfront Esplanade to enjoy free activities in August and September, including street festivals, markets, live music, and more.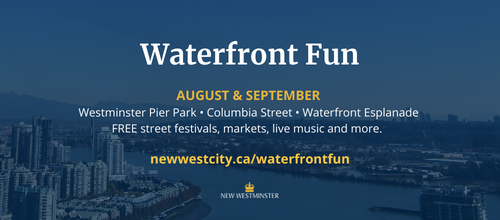 Music by the River is back and jam-packed with something for everyone! Each night will feature family-friendly activities, a free fitness class, and a featured live musical performance.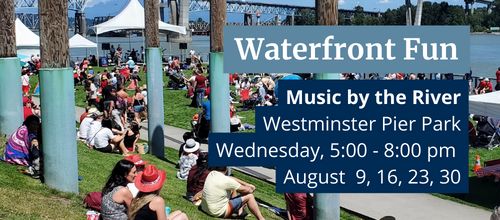 The Year of Truth contest is your opportunity to share what you have learned about the Indigenous experience for a chance to win some great prizes. Enter by July 31!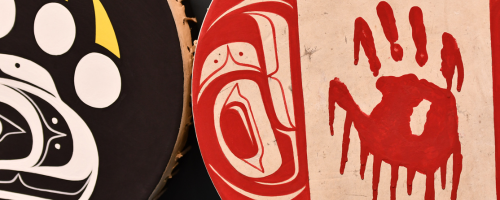 Museum staff welcome all to help clean and preserve the City's grave markers at Fraser Cemetery using best practices. Work together and show respect to those who came before us.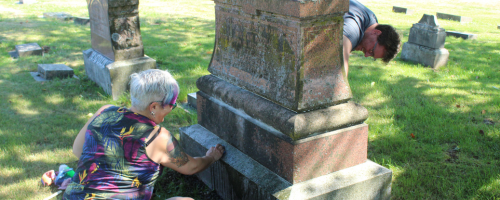 Two park amenity upgrade projects are getting underway this week: Repairs to the Hume Park Sport Courts and lighting system updates at Sapperton Park field.