Notice Respecting Zoning Amendment Bylaw
Under sections 464(2) and 467 of the Local Government Act
MONDAY, JUNE 26, 2023 AT 6:00 PM
Meeting held electronically and open to public attendance in Council Chamber, City Hall
Zoning Amendment Bylaw No. 8398, 2023 for 422 Sixth Street
A rezoning application has been received from the Lower Mainland Purpose Society to convert the top two floors of the existing four-storey commercial building at 422 Sixth Street to supportive housing. This would include up to 30 beds intended for people who are experiencing or at risk of homelessness and incorporate 24/7 staff support and catering services.
While the site's existing zoning permits housing units above the ground floor, the proposed supportive housing units as defined within the City's zoning bylaw are not permitted within the current zone. As such, the site is being rezoned from Community Commercial Districts (High Rise) (C-3) (C-3A) zoning to a Comprehensive Development (CD) zoning district to permit supportive housing units above the ground floor, in addition to the uses permitted in the existing C-3 and C-3A zones. The rezoning application is consistent with the Official Community Plan, and in accordance with sections 464(2) and 467 of the Local Government Act, the Corporation of the City of New Westminster will not hold a public hearing on Zoning Amendment Bylaw No. 8398, 2023.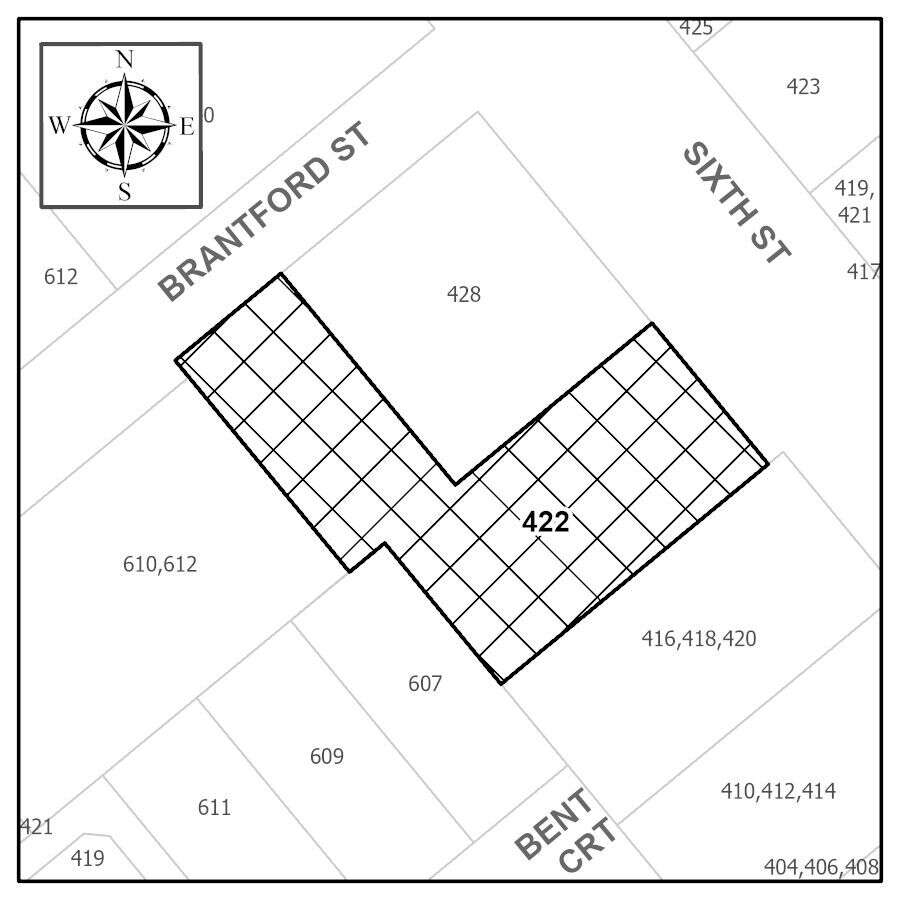 HOW DO I GET MORE INFORMATION?
From June 15 to June 26, 2023, the proposed bylaw and related material are available for inspection at Legislative Services, City Hall 8:30 am to 4:30 pm Monday to Friday, and online at: newwestcity.ca/publicnotices
HOW CAN I BE HEARD?
Submissions to Council are welcome and encouraged, including written submissions by email, post, or by dropping off at the mailbox on the north side of City Hall.
Phone: 604-527-4523

Email: clerks@newwestcity.ca

Legislative Services Department,

511 Royal Avenue, New Westminster, BC V3L 1H9
City Council will consider giving first, second and third readings to Bylaw No. 8398, 2023 at its meeting on June 26, 2023. The meeting will be open to public attendance and broadcast live on the City's website. It can be viewed by going to newwestcity.ca/council and clicking on either the meeting ID or the Council meeting in the calendar.
Peter DeJong, Corporate Officer