City-Led Community Consultation
COMMENT PERIOD: April 5 – April 26, 2023
REZONING APPLICATION FOR 114 and 118 Sprice Street (REZ00220)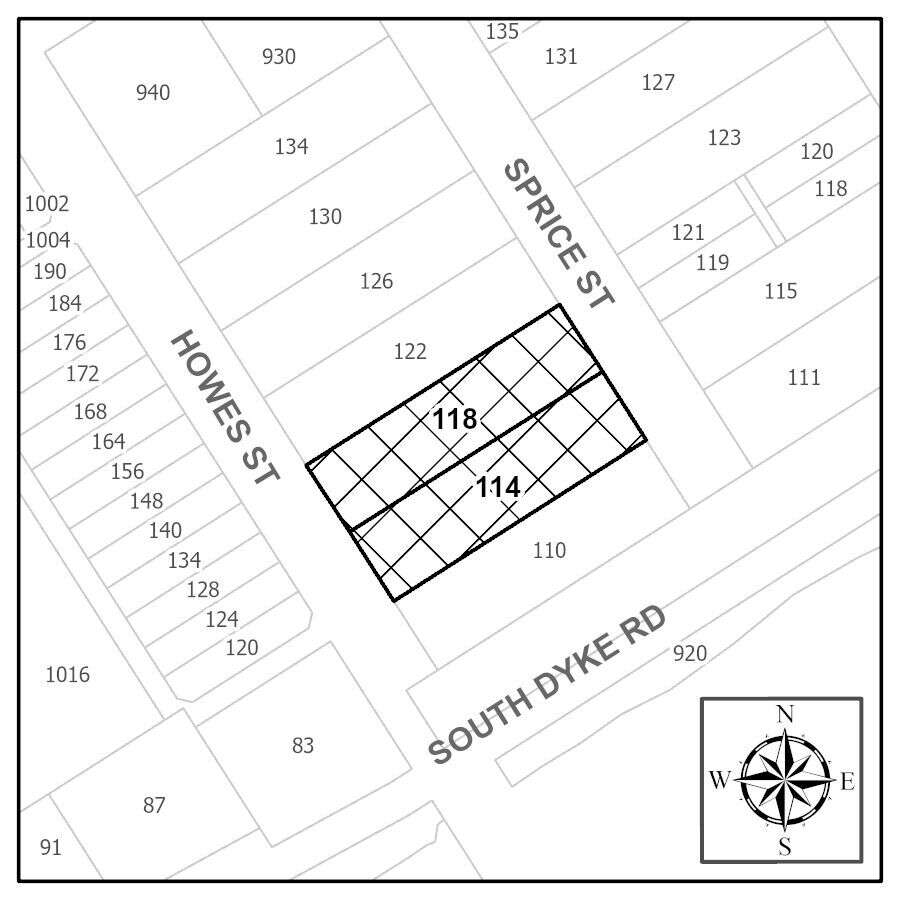 WHAT IS THE REZONING (REZ00220) ABOUT?
Rezoning, Development Variance Permit, and Development Permit applications have been received to allow the development of 10 single-detached houses on compact lots on the properties located at 114 and 118 Sprice Street in Queensborough.
The applicant is proposing two different housing styles (Type A and Type B) to provide more flexibility in the housing form. Parking for each house lot would be provided in an enclosed garage at the rear of the site.
A rezoning from the existing RQ-1 zone to RT-2D zone would be required to permit this development. Development Variance Permits are being requested as the proposed plans do not conform with the RT-2D zone in the following ways:
The site frontage for all houses is more narrow than permitted;
The height of the Type B detached garages are higher than permitted.
Images of the proposed development are available on Be Heard New West. This is the last opportunity for public comment on the updated proposal prior to the application being forwarded to Council for consideration.
HOW CAN I BE HEARD?
Complete the comment form and find detailed project information on the project webpage at:
https://www.beheardnewwest.ca/sprice-st
You may also send comments or request a meeting with City staff (via phone or in-person) by contacting the Planning Division:
Phone - 604-527-4532
Email - devfeedback@newwestcity.ca
Mail - Development Services Department (Planning), 511 Royal Avenue, New Westminster, BC, V3L 1H9
Send your comments by end of day on April 26, 2023.