City-Led Community Consultation
COMMENT PERIOD: JULY 31 – AUGUST 21, 2023
REZONING APPLICATION FOR 808 ROYAL AVENUE (REZ00230)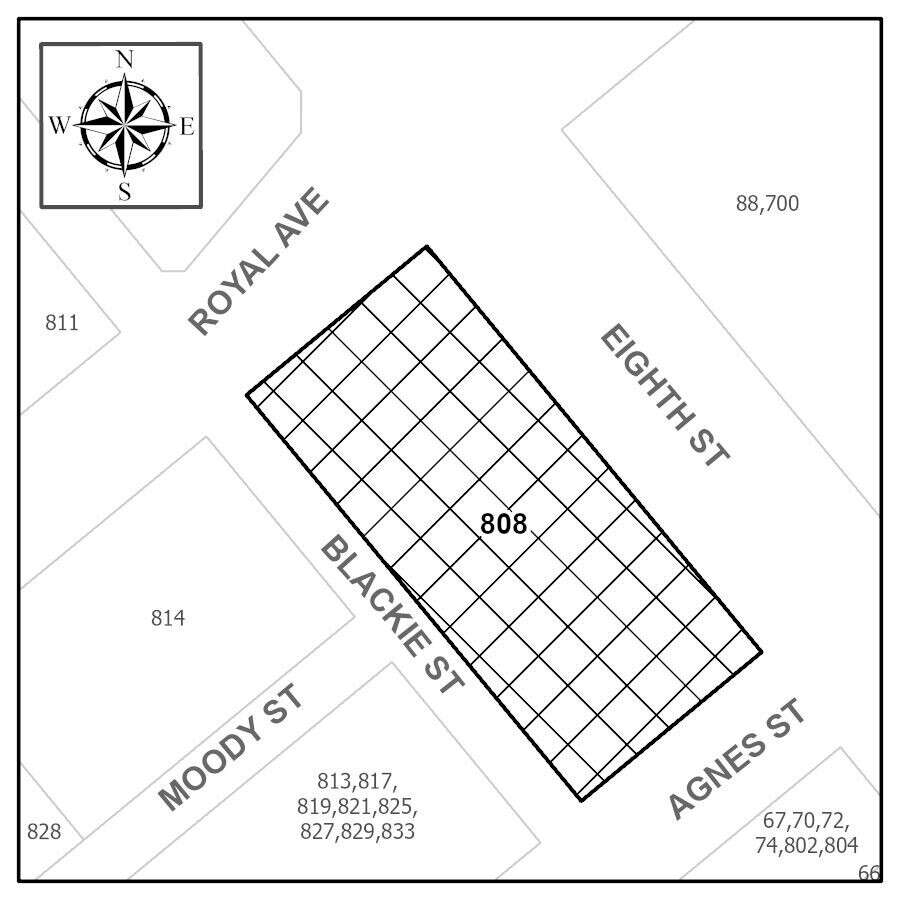 WHAT IS THE REZONING (REZ00230) ABOUT?
Douglas College has submitted Rezoning and Special Development Permit applications to develop a 20-storey academic and student housing building at 808 Royal Avenue. A total of 11 storeys of academic space and 244 student housing units are proposed. The development would provide 54 off-street parking stalls and 105 long-term and 18 short-term bicycle parking spaces. Students and staff would also have access to the College's existing off-site parking facilities. The project is proposed to meet Step 4 of the BC Energy Step Code, and is targeting LEED Gold certification and Rick Hansen Foundation Accessibility Certification Gold.
The proposal would rezone the properties from Downtown Mixed Use Districts (C-4) to a site-specific, Comprehensive Development (CD) District. The applicant has updated the design based on feedback received during the applicant-led consultation, held between May 30 to June 27, 2023.
Images of the proposed development are available on Be Heard New West. This is the last opportunity for public comment on the updated proposal prior to the application being forwarded to Council for consideration.
HOW CAN I BE HEARD?
Complete the survey and find detailed project information on the project webpage at: https://www.beheardnewwest.ca/808-royal-ave
If you are unable to access the webpage, please contact the Planning Division:
Phone - 604-527-4532
Email - devfeedback@newwestcity.ca
Mail – Climate Action, Planning and Development Department (Planning), 511 Royal Avenue, New Westminster, BC, V3L 1H9
Send your comments by end of day on August 21, 2023.