Public Hearing
THURSDAY, JUNE 30, 2022 AT 6:00 PM
Meeting held electronically and open to public attendance in Council Chamber, City Hall
Zoning Amendment Bylaw No. 8345, 2022 for 1321 Cariboo Street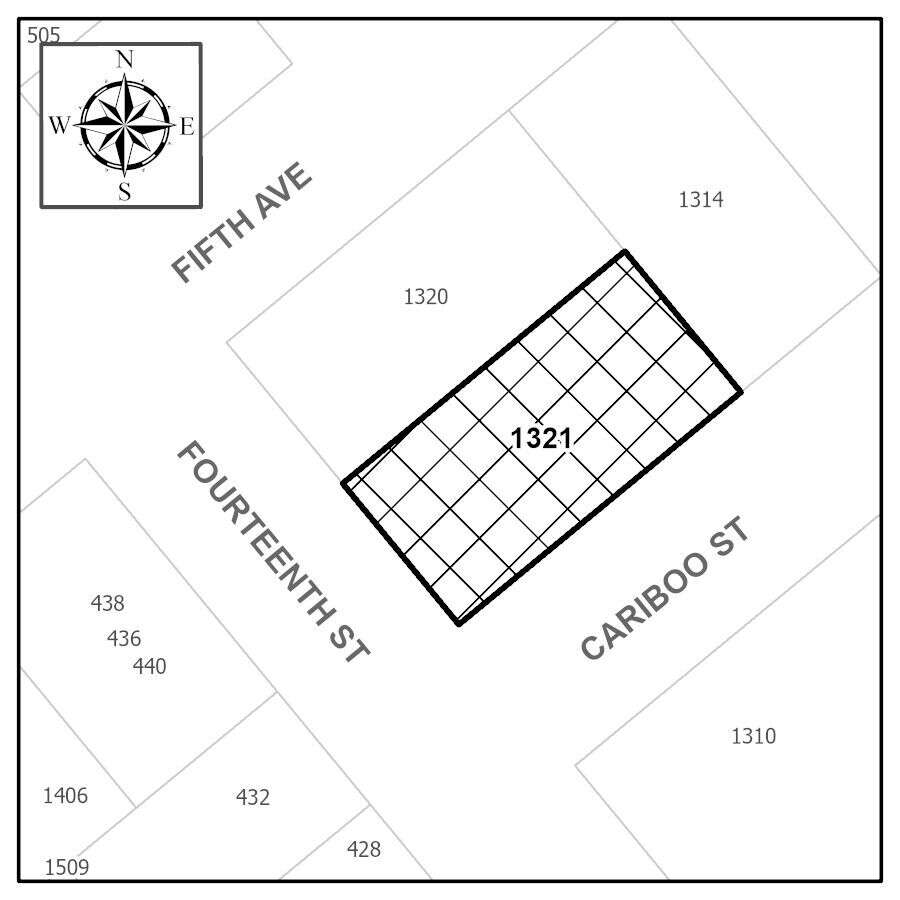 WHAT IS THIS BYLAW ABOUT?
An application has been received to rezone 1321 Cariboo Street from Multiple Dwelling Districts (Low Rise) (RM-2) to Comprehensive Development District (1321 Cariboo Street) (CD-95). The rezoning would allow the development of 15 secured market rental units in a five storey building with an overall Floor Space Ratio (FSR) of 1.69. The proposal includes eight surface parking spaces and 24 bicycle parking spaces.
HOW DO I GET MORE INFORMATION?
From June 17 to June 30, 2022, copies of the proposed bylaws and related material are available for inspection at Legislative Services, City Hall 8:30 am to 4:30 pm Monday to Friday, and online at: www.newwestcity.ca/publicnotices
HOW CAN I BE HEARD?
Written submissions by email, post, or dropping off at the mailbox on the north side of City Hall are welcome and encouraged.
Speak at the meeting by computer, smart device or phone via Zoom:
Computer, Smartphone or Tablet: go to www.newwestcity.ca/council#JoinAMeeting, and click or tap the Meeting ID button
Phone: Call 778-907-2071. Enter meeting ID 655 9404 5919, followed by #
Speak in person at the meeting. A mask is recommended.
Starting at 8:30 am on June 17, 2022, register online at speakers.newwestcity.ca, or contact Legislative Services to comment, register to speak, or make an appointment:
Phone: 604-527-4523

Email: clerks@newwestcity.ca

Legislative Services Department,

511 Royal Avenue, New Westminster, BC V3L 1H9
Written comments received by 5:00 pm, three business days before the meeting will be included in the agenda package. Later comments received until the close of the hearing will be distributed on table at the meeting. All comments are published.
Jacque Killawee, City Clerk