Notice of Public Hearing
MONDAY, March 27, 2023 AT 6:00 PM
Meeting held electronically and open to public attendance in Council Chamber, City Hall
Heritage Revitalization Agreement Bylaw No. 8379, 2023 and Heritage Designation Bylaw No. 8380, 2023 for 802 & 806 Eighth Street and 809 Eighth Avenue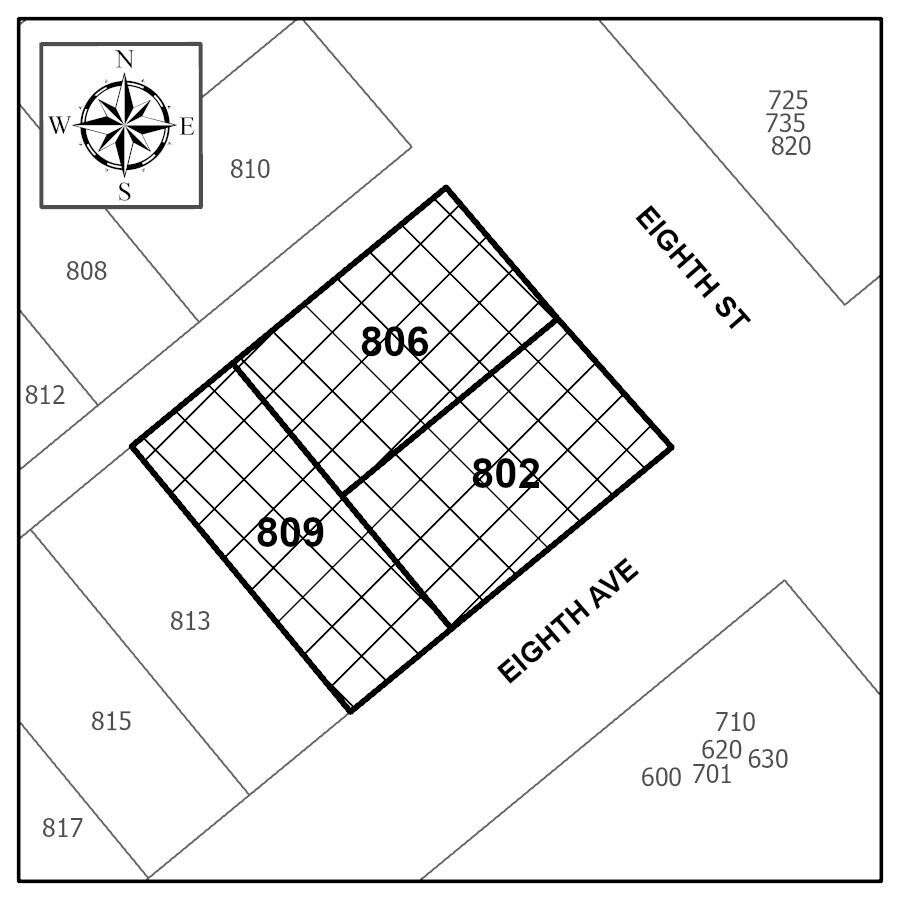 Heritage Revitalization Agreement (HRA) and Heritage Designation Bylaw applications have been received for 802 & 806 Eighth Street and 809 Eighth Avenue. The project would protect and restore a 1929 heritage house, which will be relocated on-site. In exchange, the HRA would allow subdivision and construction of three new townhouse buildings. A total of 18 residential units are proposed, including four accessible studio units and 14 family-friendly units. An overall Floor Space Ratio of 1.08 is proposed. Smaller lot sizes, higher densities, minor increases to building heights, and construction of the townhouse units are among the primary Zoning Bylaw relaxations proposed by the HRA. Several minor siting relaxations are also being requested.
HOW CAN I BE HEARD?
Written submissions by email, post, or dropping off at the mailbox on the north side of City Hall are welcome and encouraged.
Speak at the meeting by computer, smart device or phone via Zoom:
1. Computer, Smartphone or Tablet: go to www.newwestcity.ca/council, and click or tap the Meeting ID button 686 8875 2527
2. Phone: Call 778-907-2071. Enter meeting ID 686 8875 2527, followed by #
Speak in person at the meeting. A mask is recommended.
Starting at 8:30 am on March 16, 2023, register online at speakers.newwestcity.ca, or contact Legislative Services to register to speak:
Phone: 604-527-4523

Email: clerks@newwestcity.ca

Legislative Services Department,

511 Royal Avenue, New Westminster, BC V3L 1H9
HOW DO I GET MORE INFORMATION?
From March 16 to March 27, 2023, the proposed bylaw and related material are available for inspection at Legislative Services, City Hall 8:30 am to 4:30 pm Monday to Friday, and online at: newwestcity.ca/publicnotices
Written comments received by 5:00 pm, three business days before the meeting will be included in the agenda package. Later comments received until the close of the hearing will be distributed on table at the meeting. All comments are published.
Lisa Spitale, Acting Corporate Officer